Last week we had our latest fly tying night at Gander Mountain. We had another good turnout and a great time. Capt. James Ferguson from Black Fly Outfitters shared his Crosseyed Eel cobia fly for those offshore days.
This month we stepped things up a notch. Rather than having folks struggle to see what's going on at the tying desk we introduced live video. Now you can listen to the steps and watch up close on the big screen. Next on the agenda is recording each fly to produce video step-by-step guides.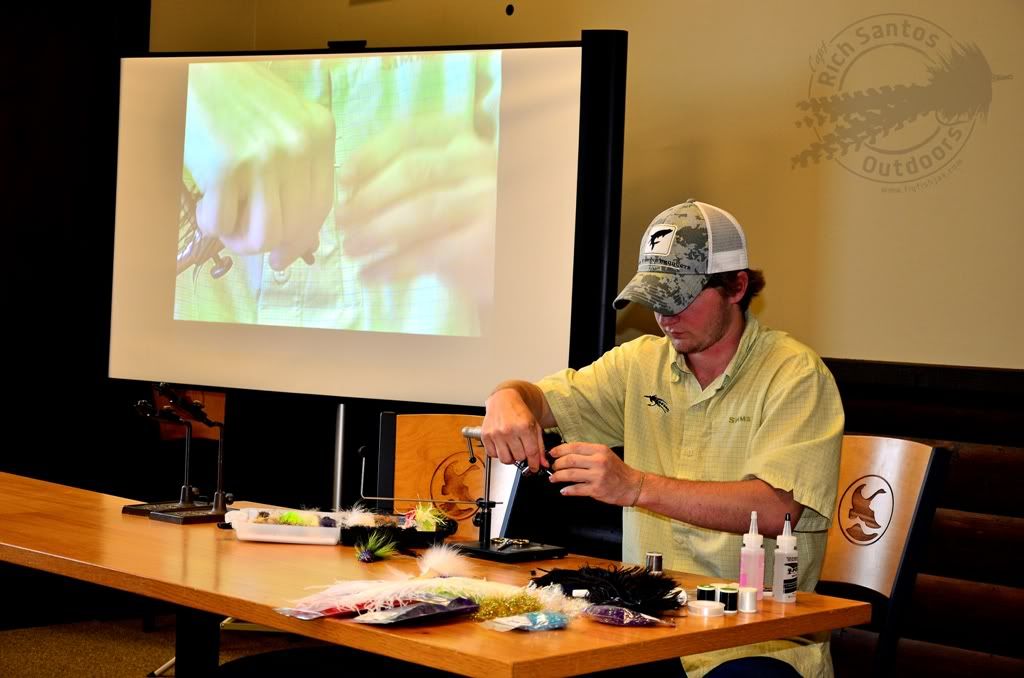 The Crosseyed Eel is a nice blend of ostrich herl, marabou, finn fox, estaz, eyes, and epoxy.
Look at all the fun you could be having!
There are big plans in the works for an upcoming event. I think it'll be totally awesome! It's super secret, though. You'll just have to check back! 😉